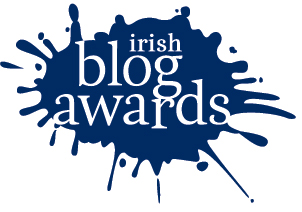 Ainmnigí mise!! Tá na haimniúcháin ar oscailt fá choinne Gradaim Blag na hÉireann. Beidh mise féin ag ainmniú an tImeall faoi "Best use of the Irish Language in a Blog" ach, in ainneoin teideal an mhír seo, fágfaidh mé fúibhse bhur gcinnithe féin a dhéanamh faoi…
Beidh orm iarracht níos fearr a dhéanamh roimh gabháil in iomaíocht lena leithéid den Imeall!
Nominate me! The nominations are now open for the Irish Blog Awards. I myself will be nominating An tImeall but, despite the title of this post I will leave it up to you to make your own decision about it…
I'll have to try a lot harder before I can compete with the likes of An tImeall!